Dancefmlive Love live
@ The very Heart of Dance Music
Now playing:
Playlist
Marvin Gaye (Live)
Charlie Puth
1685661945
Want to Want Me
Jason Derulo
1685661738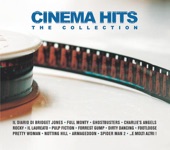 (I've Had) The Time of My Life
Bill Medley
1685661470

Gotta Be You
One Direction
1685661230
Love Changes (Everything)
Climie Fisher
1685660953
In Your Eyes
Kylie Minogue
1685660757
You Raise Me Up
Il Divo
1685660524
I'm in Love
Wilson Pickett
1685660388
These Words
Natasha Bedingfield
1685660180
I Will Always Love You
Whitney Houston
1685659902
About Dancefmlive Love
Dancefmlive has just got bigger and better than ever before. They Present Dancefmlive (LOVE) a Brand new Channel as part of the dancefmlive network They Bring you 100% of the most smooth relaxing classics 24/7. The Perfect way to cuddle with your other half and feel the love on your radio around the world.
Schedule
| Time | Program |
| --- | --- |
| midnight - midnight | The Very Best Love Songs - From the Heart of the dancefmlive Network |
| 7 a.m. - 10 a.m. | The Big Breakfast - With Jason Scott |
| Time | Program |
| --- | --- |
| midnight - midnight | The Very Best Love Songs - From the Heart of the dancefmlive Network |
| 7 a.m. - 10 a.m. | The Big Breakfast - With Jason Scott |
| Time | Program |
| --- | --- |
| midnight - midnight | The Very Best Love Songs - From the Heart of the dancefmlive Network |
| 7 a.m. - 10 a.m. | The Big Breakfast - With Jason Scott |
| 9 p.m. - midnight | DJ Tomo | From Blackpool - Late Night Love |
| Time | Program |
| --- | --- |
| midnight - midnight | The Very Best Love Songs - From the Heart of the dancefmlive Network |
| 7 a.m. - 10 a.m. | The Big Breakfast - With Jason Scott |
| Time | Program |
| --- | --- |
| midnight - midnight | The Very Best Love Songs - From the Heart of the dancefmlive Network |
| 7 a.m. - 10 a.m. | The Big Breakfast - With Jason Scott |
| 9 p.m. - midnight | DJ Tomo | From Blackpool - Late Night Love |
| Time | Program |
| --- | --- |
| midnight - midnight | The Very Best Love Songs - From the Heart of the dancefmlive Network |
| Time | Program |
| --- | --- |
| 4 p.m. - 7 p.m. | The Ultimate Top 40 Chart - With Jason Scott |
| 10 p.m. - 1 a.m. | DJ Lazy B | LIVE From Birmingham on FM - Chillout Zone (The Greatest Love Songs on the radio) |
Related Stations
Radio Stations by Genre
Twitter