The Classical Station live
Quality music radio
Now playing:
Playlist
Begin the Beguine
Cole Porter
1620819387

Piano Sonata No. 14 in C-Sharp Minor, Op. 27, No. 2, 'Moonlight': I. Adagio sostenuto
Jean-Bernard Pommier
1620818997
Six Dances for String Orchestra: VI. Galop
Paul Freeman, Richard Alston & Czech National Symphony Orchestra
1620818101
Track 3 - Vienna
Vienna
1620817934
The Sleeping Beauty, Suite, Op. 66a: Pas de caractère: Puss in Boots
Orchestre de Paris & Alexandre Gattet
1620817136
12 Variations in C Major on "Ah, vous dirai-je Maman", K. 265: Variation 6
Lang Lang
1620817087

Fantasia in F minor, op. 103, D. 940 - III. Allegro vivace
Robert Lehrbaumer
1620816771
Lyric Pieces, Book I, Op. 12, No. 7: Album-leaf
Daniel Adni, Bournemouth Symphony Orchestra & Kenneth Alwyn
1620816591
Evening Melody
Lou Whiteson and His Orchestra
1620816434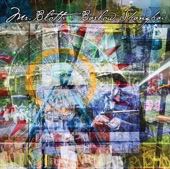 Appalacian
Mr. Blotto
1620814787
About The Classical Station
The Classical Station es una estación de radio en línea dedicada a lo mejor de la música clásica y sus diversos géneros. Esta estación está afiliada con ClassicalMusic.network, una red internacional de radios online que transmite 24h al día conciertos de música clásica.
Related Stations
Radio Stations by Genre
Twitter