CITE-FM-1 102.7 Rouge FM live
Toute la musique, une couleur
Now playing:
Playlist
Scars to Your Beautiful
Alessia Cara
1591010191
Dance Monkey
Tones and I
1591009441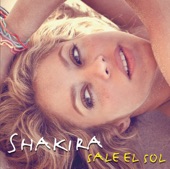 Waka Waka (This Time for Africa) [K-Mix]
Beyoncé & Shakira
1591008514
Yé midi kek part
Kaïn
1591007730
Kiss Goodnight / Je veux juste rester là (feat.Nathalie Noël)
Tyler Shaw
1591006845
Que sera ma vie
Ludovick Bourgeois
1591005912
Don't Stop the Music
Nicki Minaj & Rihanna
1591004908
I Like Me Better
Lauv
1591004653
Closer (feat. Halsey)
The Chainsmokers
1591004010
Track 4
Camila Cabello
1591003755
About CITE-FM-1 102.7 Rouge FM
CITE-FM-1 est une station de radio québécoise située dans la ville de Sherbrooke mieux connu sous le nom de Rouge FM 102,7. Elle diffusant à la fréquence 102,7 FM avec une puissance de 100 000 watts à partir du Mont Orford. Elle appartient à Bell Media et fait partie du réseau Rouge FM qui comprend neuf stations à travers le Québec.
Cette radio a commencé par s'appeler CHTL-FM a été lancé le 15 septembre 1963. En 1970, il a été acheté par Télémédia et les lettres d'appel sont changées pour CITE-FM-1. En 2002 Télémédia fut acheté par Astral Media et en 2011 le réseau RockDétente change de nom et devient Rouge FM, nom qui a jusqu'à aujourd'hui.
Contacts
Related Stations
Podcasts
Radio Stations by Genre