CILQ-FM Q107 live
Toronto's rock station!
Now playing:
Playlist
Smile & Wave
HEADSTONES
1585403726
Today
Smashing Pumpkins
1585403526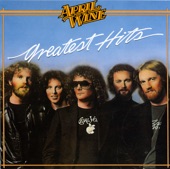 Bad Side of the Moon
April Wine
1585403315
Foxey Lady
The Jimi Hendrix Experience
1585402944
What the Hell I Got
Michel Pagliaro
1585402753
December
Collective Soul
1585402473
Love Bites
Def Leppard
1585402131
Born to Be Wild
Wild Thing
1585401911
Glycerine
Bush
1585401660
Thinking of You
Harlequin
1585401389
About CILQ-FM Q107
CILQ-FM branded as Q107 is an active rock format station broadcasting at 107.1 FM in Toronto, Ontario. Q107 also features a streaming audio and a channel on Bell TV. Its transmitter is located atop the CN Tower, with backup facilities located atop First Canadian Place.
"Hard Rock Town" by Murray McLauchlan was the first song aired by the station in 1977. The station declares itself as having a mainstream rock format since 1996. Despite classic rock still makes a good portion of their playlist, the station feels more like a classic hits station, because it has been adding more pop music to their playlist since 2005. CILQ-FM is owned by Corus Entertainment.
Schedule
| Time | Program |
| --- | --- |
| 6 a.m. - 10 a.m. | Derringer In The Morning - With Jennifer Valentyne |
| 10 a.m. - 2 p.m. | Joanne Wilder |
| 2 p.m. - 7 p.m. | Fearless Fred |
| 7 p.m. - 11 p.m. | Dan Chen |
| Time | Program |
| --- | --- |
| 6 a.m. - 10 a.m. | Derringer In The Morning - With Jennifer Valentyne |
| 10 a.m. - 2 p.m. | Joanne Wilder |
| 2 p.m. - 7 p.m. | Fearless Fred |
| 7 p.m. - 11 p.m. | Dan Chen |
| Time | Program |
| --- | --- |
| 6 a.m. - 10 a.m. | Derringer In The Morning - With Jennifer Valentyne |
| 10 a.m. - 2 p.m. | Joanne Wilder |
| 2 p.m. - 7 p.m. | Fearless Fred |
| Time | Program |
| --- | --- |
| 6 a.m. - 10 a.m. | Derringer In The Morning - With Jennifer Valentyne |
| 10 a.m. - 2 p.m. | Joanne Wilder |
| 2 p.m. - 7 p.m. | Fearless Fred |
| Time | Program |
| --- | --- |
| 6 a.m. - 10 a.m. | Derringer In The Morning - With Jennifer Valentyne |
| 10 a.m. - 2 p.m. | Joanne Wilder |
| 2 p.m. - 7 p.m. | Fearless Fred |
| Time | Program |
| --- | --- |
| 6 a.m. - noon | Dan Chen |
| Time | Program |
| --- | --- |
| 6 a.m. - noon | Dan Chen |
| 9 p.m. - 10 p.m. | Records & Rockstars - With Jeff Woods |
Related Stations
Podcasts
Radio Stations by Genre
Twitter