Playlist
Touch My Heart (feat. James 'D-Train' Williams)
Adika Pongo
1610907920
I Was Made To Love Her
Céline Dion & Stevie Wonder
1610907750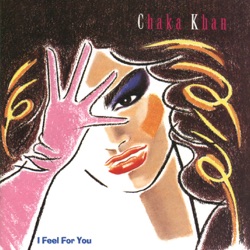 Through the Fire
Chaka Khan
1610907479
Love Will Find a Way (feat. MJ SOUL)
HD, Aleks & Barwari
1610907269
Reach Out, I'll Be There
Four Tops
1610907099
Hallelujah Anyway
Candi Staton
1610906839
Who's Zoomin' Who?
Aretha Franklin
1610906609
To Know Him Is to Love Him
The Shirelles
1610906429
Love Not War (The Tampa Beat)
Jason Derulo
1610905908
Physical
Dua Lipa
1610905638
About BBC London
BBC London is a regional radio station that broadcasts in London. Created by BBC on October 1970 best known for local news, talk and music. The station broadcasts nationally on 94.9 FM frequency.
Schedule
| Time | Program |
| --- | --- |
| 1 a.m. - 4 a.m. | Jim Davis |
| 4 a.m. - 7 a.m. | Petrie Hosken |
| 7 a.m. - 10 a.m. | Vanessa Feltz |
| 10 a.m. - 1:30 p.m. | Robert Elms |
| 1:30 p.m. - 5 p.m. | Jo Good |
| 5 p.m. - 8 p.m. | Drivetime with Eddie Nestor |
| 8 p.m. - 10 p.m. | The Scene with Claira Hermet |
| 10 p.m. - 1 a.m. | Duncan Barkes |
| Time | Program |
| --- | --- |
| 1 a.m. - 4 a.m. | Dotun Adebayo |
| 4 a.m. - 7 a.m. | Petrie Hosken |
| 7 a.m. - 10 a.m. | Vanessa Feltz |
| 10 a.m. - 1:30 p.m. | Robert Elms |
| 1:30 p.m. - 5 p.m. | Jo Good |
| 5 p.m. - 8 p.m. | Drivetime with Eddie Nestor |
| 8 p.m. - 10 p.m. | The Scene with Claira Hermet |
| 10 p.m. - 1 a.m. | Duncan Barkes |
| Time | Program |
| --- | --- |
| 1 a.m. - 4 a.m. | Dotun Adebayo |
| 4 a.m. - 7 a.m. | Petrie Hosken |
| 7 a.m. - 10 a.m. | Vanessa Feltz |
| 10 a.m. - 1:30 p.m. | Robert Elms |
| 1:30 p.m. - 5 p.m. | Jo Good |
| 5 p.m. - 8 p.m. | Drivetime with Eddie Nestor |
| 8 p.m. - 10 p.m. | The Scene with Judi Love |
| 10 p.m. - 1 a.m. | Duncan Barkes |
| Time | Program |
| --- | --- |
| 1 a.m. - 4 a.m. | Dotun Adebayo |
| 4 a.m. - 7 a.m. | Petrie Hosken |
| 7 a.m. - 10 a.m. | Vanessa Feltz |
| 10 a.m. - 1:30 p.m. | Robert Elms |
| 1:30 p.m. - 5 p.m. | Jo Good |
| 5 p.m. - 8 p.m. | Drivetime with Eddie Nestor |
| 8 p.m. - 10 p.m. | The Scene with Jasmine Dotiwala |
| 10 p.m. - 1 a.m. | Duncan Barkes |
| Time | Program |
| --- | --- |
| 1 a.m. - 4 a.m. | Dotun Adebayo |
| 4 a.m. - 7 a.m. | Jason Rosam |
| 7 a.m. - 10 a.m. | Vanessa Feltz |
| 10 a.m. - 1:30 p.m. | Robert Elms |
| 1:30 p.m. - 5 p.m. | Jo Good |
| 5 p.m. - 8 p.m. | Drivetime with Eddie Nestor |
| 8 p.m. - 10 p.m. | The Scene with Salma El-Wardany and LionHeartfelt |
| 10 p.m. - 2 a.m. | Sunny and Shay |
| Time | Program |
| --- | --- |
| 2 a.m. - 6 a.m. | Jim Davis |
| 6 a.m. - 7 a.m. | Best of Jo Good |
| 7 a.m. - 10 a.m. | Carrie and David Grant |
| 10 a.m. - 1 p.m. | Robert Elms |
| 1 p.m. - 2 p.m. | My London |
| 2 p.m. - 3 p.m. | BBC Radio London Sport: Pre-match |
| 3 p.m. - 5 p.m. | BBC Radio London Sport |
| 5 p.m. - 6 p.m. | The Far Post |
| 6 p.m. - 8 p.m. | Gary Crowley |
| 8 p.m. - 9 p.m. | BBC Music Introducing in London |
| 9 p.m. - 10 p.m. | My London |
| 10 p.m. - 2 a.m. | Sunny and Shay |
| Time | Program |
| --- | --- |
| 2 a.m. - 6 a.m. | Jim Davis |
| 6 a.m. - 9 a.m. | Inspirit with Jumoke Fashola |
| 9 a.m. - noon | Nikki Bedi |
| noon - 2 p.m. | Tony Blackburn's Soul on Sunday |
| 2 p.m. - 4 p.m. | Gaby Roslin |
| 4 p.m. - 6 p.m. | BBC Radio London Sport |
| 6 p.m. - 8 p.m. | Sunny and Shay |
| 8 p.m. - 10 p.m. | Dotun Adebayo |
| 10 p.m. - 1 a.m. | Duncan Barkes |
Contacts
Website:&nbspwww.bbc.co.uk/bbclondon
Address:&nbspBBC London 2nd Floor, Egton Wing BBC Broadcasting House Portland Place London W1A 1AA
Telephone:&nbsp0800 731 2000
Email:&nbsplondon.sport@bbc.co.uk