ARC Radio live
The VERY best in Americana, Roots & Country
Now playing:
Playlist
No News
Lonestar
1638438953
Perfect Ends
Jen Atkin
1638438748
Live Without You
Michael Ray
1638438580
Night Girl
Loretta Lynn
1638438390
Goodbye Lonesome, Hello Baby Doll
Johnny Horton
1638438262
Walk Away
Elles Bailey
1638438052
She Looks Like Me
Harleymoon Kemp
1638437899
Without Me
Celine Ellis
1638437629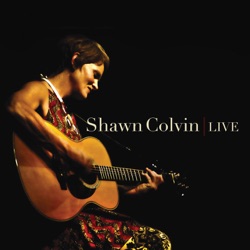 Sunny Came Home
Shawn Colvin
1638437355
Night Rider's Lament
BuffaloGrass
1638437169
About ARC Radio
ARC Radio is the sound for all things Americana, Roots and Country in the UK (& beyond). Playing the very best in all 3 genres from artists across the globe we have the perfect mix of music old and new to satisfy your listening demands. Music from the 50's to modern day, blended seamlessly; we deliver the widest range of music from a station of its kind. Specialist shows brought to you from a wide range of presenters and artists alike along with themed music only hours which will be specially curated by music specialists and enthusiasts. Playing a mix of independent and established talent you can hear Kenny Rogers, Dolly Parton, Shania Twain, Brad Paisley and many others along with some of the best emerging talent from around the world, you can hear songs you know and love, along with songs you don't know and will love. We love to hear from you too, please get in touch via email info@arcradio.online or find us on social media - @arcradiostation across Facebook, Twitter and Instagram.
Contacts
Website:&nbspwww.arcradio.online
Address:&nbsp141 Station Road, Chesterfield, S43 1LJ
Telephone:&nbsp+447703 658516
Email:&nbspinfo@arcradio.online
Radio Stations by Genre
Twitter