506 LA RADIO INTERACTIVA live
LA RADIO INTERACTIVA DE COSTA RICA
Now playing:
Playlist
Take on Me (Symphonic Version)
a-ha
1656456067
Jennifer del Estero
Illya Kuryaki & The Valderramas
1656455746
Me Acuerdo
Vico C
1656455289
Relax
Frankie Goes to Hollywood
1656454742
Fiesta Caliente
Ilegales
1656454477
Linea telefonica
Emilion
1656454441
Fiesta Pagana
Mägo de Oz
1656454141
The Sun Always Shines On TV - Live
a-ha
1656453864
Esta Pegao (12" Mix)
Proyecto Uno
1656453366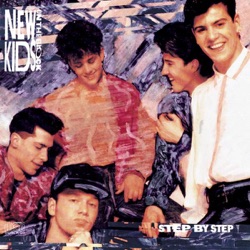 Step By Step
New Kids On the Block
1656453154
About 506 LA RADIO INTERACTIVA
506 La Interactiva es una emisora de radio de corte retro cuya programación está fuertemente enfocada en los éxitos clásicos de los 80s y 90s. Su selección musical incluye éxitos en español y en inglés, con destaque para los clásicos Pop y Rock, aunque la emisora también transmite otros géneros.
Su programación cuenta además con programas en vivo, presentados por el equipo de locutores de la estación que disfrutan de la música con sus oyentes y los acompañan en su nostálgico viaje.
506 La Interactiva, antes llamada La Súper Estación, está ubicada en Liberia, Costa Rica y transmite por internet para todos el país y el mundo.
Frequencies
Online

Online

Online

Online
Related Stations
Radio Stations by Genre