Playlist
California
Debby Boone
1627573930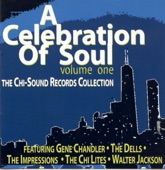 Get Down
Gene Chandler
1627573699
Games People Play
Joe South
1627573476
How Do You Do?
Mouth & MacNeal
1627573331
Everybody's Making It Big But Me
Dr. Hook
1627573129
Stupid Cupid
Connie Francis
1627572975
Don't Leave Me This Way
Harold Melvin
1627572763
With a Little Luck
Wings
1627572431
Galveston
Glen Campbell
1627572104
I Love to Boogie
Marc Bolan
1627571994
About Vinyl Days Radio
The station that loves the 60s, and 70s music, come and hear the biggest and best oldies. Vinyl Days Radio is a very intuitive radio station with some of the country's leading radio programs in their day-long program schedules. They have got some programs that are popular across the country with traffic from thousands of listeners which make Vinyl Days Radio a definitely popular radio station in the nation.
Related Stations
Radio Stations by Genre