Rockin WAVES 11294 live
Playing the Hits Old and New!
Now playing:
Playlist
Time Is an Illusion Baby
Beau Bowen
1591286614
I Just Wanted You to Know
Mark Chesnutt
1591286390
In God's Hands
Keni Thomas
1591286177
A Little Bit Yours
Louise Warren
1591286002
Ibiza Dub
Paul Hardcastle
1591285703
Rack City
Tyga
1591285490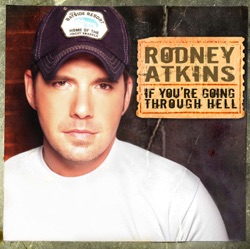 If You're Going Through Hell (Before the Devil Even Knows)
Rodney Atkins
1591285280
Dancing Queen (Factory Team Mix)
Housecream
1591284985
Star Spangled Banner
Lee Greenwood
1591284856
Black Waves
Rockin Rose
1591284793
About Rockin WAVES 11294
We play the hits of yesterday and today! We have been broadcasting since March 2008 and we have become known for playing a wide variety and range of songs from the 50s all the way through today! Listen in to our station and check out our website for yourself and you'll see what we mean when we say we have a wide range of music and programming!
Schedule
| Time | Program |
| --- | --- |
| 1 a.m. - 10 a.m. | SIGNOFF - OFF AIR |
| 10 a.m. - 5 p.m. | Rockin WAVES Music - Rockin WAVES 11294 |
| 5 p.m. - 7 p.m. | The 60s Superhighway - Rockin WAVES 11294 |
| Time | Program |
| --- | --- |
| 1 a.m. - 10 a.m. | SIGNOFF - OFF AIR |
| 10 a.m. - 5 p.m. | Rockin WAVES Music - Rockin WAVES 11294 |
| 5 p.m. - 8 p.m. | The 60s Superhighway - Rockin WAVES 11294 |
| 8 p.m. - 9 p.m. | Voyage Through The Decades - Rockin WAVES 11294 |
| 9 p.m. - 11 p.m. | Flashback Killer 90s - Rockin WAVES 11294 |
| 11 p.m. - 1 a.m. | Adventure Time Guys - Cameron Mackert and Steven Clark |
| Time | Program |
| --- | --- |
| 1 a.m. - 10 a.m. | SIGNOFF - OFF AIR |
| 10 a.m. - 5 p.m. | Rockin WAVES Music - Rockin WAVES 11294 |
| 5 p.m. - 7 p.m. | The 60s Superhighway - Rockin WAVES 11294 |
| 7 p.m. - 9 p.m. | The Charles Richardson Show - Charles Richardson |
| 9 p.m. - midnight | The Kirby Krazy Show - Matt Sperling |
| Time | Program |
| --- | --- |
| 1 a.m. - 10 a.m. | SIGNOFF - OFF AIR |
| 10 a.m. - 3 p.m. | Rockin WAVES Music - Rockin WAVES 11294 |
| 3 p.m. - 5 p.m. | Outlaw Radio - Bad Billy |
| 6 p.m. - 8:30 p.m. | Rockin WAVES Music - Rockin WAVES 11294 |
| 8:30 p.m. - 11:30 p.m. | Chris After Dark - Chris Master |
| Time | Program |
| --- | --- |
| 1 a.m. - 10 a.m. | SIGNOFF - OFF AIR |
| 10 a.m. - 3 p.m. | Rockin WAVES Music - Rockin WAVES 11294 |
| 3 p.m. - 4 p.m. | My Country Australia - Pete Matthewman |
| 4 p.m. - 7 p.m. | Cranked Up Country - Brad Hennington and Curtis McKinney |
| 7 p.m. - 9 p.m. | The Drive Home With Derek Stark - Derek Stark |
| 9 p.m. - 10 p.m. | DJ Abbey's Radio Takeover - DJ Abbey |
| 10 p.m. - 1 a.m. | The Renegade Show - Chris Master |
| Time | Program |
| --- | --- |
| 1 a.m. - 1 p.m. | Nonstop Music Weekend - Rockin WAVES 11294 |
| 1 p.m. - 4 p.m. | Retro 80s Weekend - Dean Fettes |
| 4 p.m. - 6 p.m. | Nonstop Music Weekend - Rockin WAVES 11294 |
| 6 p.m. - 8 p.m. | The Indie Asylum - Bad Billy |
| 8 p.m. - 10 p.m. | CFBL Radio - Silverlight8001 |
| 10 p.m. - 1 a.m. | Traphouse Twerk with Sizzlin Sarah - Sizzlin' Sarah |
| Time | Program |
| --- | --- |
| 1 a.m. - 2 a.m. | A.F.T. Buzz - Arena Football Talk Show |
| 11 a.m. - 2 p.m. | The DJ Parker Show - Jacob Parker |
| 2 p.m. - 4 p.m. | The Mike Ward Radio Show - Mike Ward |
| 4 p.m. - 6 p.m. | One Nostalgic Weekend - Jonathan Rios |
| 6 p.m. - 7 p.m. | Old Time Radio Theater - Rockin WAVES 11294 |
| 7 p.m. - 9 p.m. | Dan Sweeney's One Hit Wonder's - Dan Sweeney |
| 9 p.m. - 1 a.m. | AT40 Time Machine - American Top 40 |