Radio Melodía FM live
Siente la buena musica
Now playing:
Playlist
Let's Dance (Single Version)
David Bowie
1582418524
Another One Bites the Dust
David Bowie & Queen
1582418043
Al calor del Amor en un Bar
Gabinete Caligari
1582417873
Luka
Suzanne Vega
1582417642
Would I Lie To You? (Original Version Edit)
Charles & Eddie
1582417422
Can't Take My Eyes Off You
Boys Town Gang
1582417192
A Quien Le Importa (Club Mix) (2006 Digital Remaster)
Alaska y Dinarama
1582416991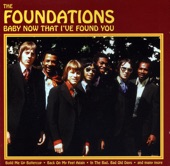 Build Me Up Buttercup
The Foundations
1582416810
Mujer Contra Mujer
Mecano
1582416550
Heaven Is a Place On Earth
Belinda Carlisle
1582416029
About Radio Melodía FM
Cadena de radio española, musical de género adulto contemporáneo, perteneciente al grupo Atresmedia. Actualmente está dedicada a los éxitos musicales de los 80s, 90s y actuales. Desde diciembre del 2012, Melodía FM también emite desde internet.
Programas destacados
Lo mejor que te puede pasar
Ya está bien por hoy
Fórmula Melodía FM
Locutores principales
Patrick D. Frutos
Agustín García
Fernando Mejía
Frequencies
94.6 FM

88.7 FM

90.9 FM

106.5 FM

96.7 FM

94.3 FM

98.8 FM

104.0 FM

105.8 FM

104.1 FM

94.5 FM

88.1 FM

99.7 FM

103.1 FM

92.3 FM

91.7 FM
Related Stations
Podcasts
Radio Stations by Genre
Twitter