Playlist
I'm Stone In Love With You
The Stylistics
1614645267
Turn the Beat Around
Gloria Estefan
1614645067
Are You Lonesome Tonight?
Elvis Presley
1614644887

I Wanna Wake Up With You
Stevie Face
1614644647
Rainy Night In Georgia
Randy Crawford
1614644406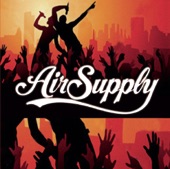 Every Woman In the World
Air Supply
1614644206
Total Eclipse of the Heart
Bonnie Tyler
1614643936
In Your Eyes
George Benson
1614643766
In Your Eyes
George Benson
1614643726
Sweet Love
The Commodores
1614643326
About HOT 91.9 FM
HOT 91.9 FM is a South African radio founded and currently directed by Lloyd Madurai. It was first launched in 2014 and quickly became a prominent radio in the Johannesburg, Gauteng, area. It is the receptor of many important radio awards thanks to its profile on and off-air.
It offers a line-up focused on the Old Skool and R&B music genres, bridging an important content gap in the radios in Gauteng. Its programming is completed with news reports, competitions and loads of entertainment thanks to the presence of well-known and experienced radio DJs and presenters in its ranks. Mansfield in the Morning stands today as its most popular show.
It broadcasts in Gauteng using the frequency 91.9 FM and to the world via online live streaming. In its website, listeners can find the podcasts of its shows as well as information about Hot Cares, a platform that helps the community with initiatives that range from education to the needed construction of infrastructures.
Main programmes and presenters
Mansfield in the Morning with Jeremy Mansfield
The Big Joburg Drive with Simon Parkinson, Keoro Hlope, and Dylan Rogers
Kevin's Classic Countdown with Kevin Savage
The Bunny Majaja Show
Contacts
Website:&nbspwww.hot919.co.za/
Address:&nbspLoft 16 Fancourt Office Park, Cnr Northumberland & Felstead Rd, Northriding, Johannesburg, 2196 PO Box 782044 Sandton 2146 South Africa
Telephone:&nbsp0861 999 919
Email:&nbsponair@hot919.co.za
Related Stations
Radio Stations by Genre
Twitter