Futuro live
La Radio del Rock
Now playing:
Playlist
Gimme All Your Lovin'
ZZ Top
1585601399
Alabama Song (Whisky Bar)
The Doors
1585601200
Dirty Deeds Done Dirt Cheap
AC/DC
1585600386
Until It Sleeps
Metallica
1585600083
Dance the Night Away
Van Halen
1585599719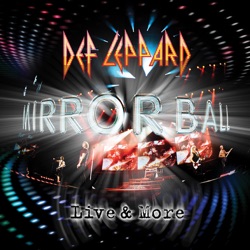 Hysteria
Def Leppard
1585599374
Lazy
Deep Purple
1585598961
Highway Tune
Greta Van Fleet
1585598795
All Day and All of the Night
The Kinks
1585598656
We Will Rock You
David Bowie & Queen
1585598534
About Futuro
Radio Futuro es una estación de radio chilena que inicia su actividad en julio de 1989.
Uno de sus primeros propietarios fue Julián García-Reyes, y sus emisores se centraban en música jazz y New Age.
Ya a mediados de los '90s, cambia de segmento para enfocarse en lo mejor del Rock Clásico y el Metal de los años '60s, '70s, '80s y '90s. A comienzos de 1999 fue vendida a Ibero American Radio Chile, quienes siguen manteniendo la misma línea impuesta por sus anteriores dueños.
Programas destacados
Palabra que es noticia
Mercando Futuro
La ley del rock
Planeta rock
Santiago blues
Locutores principales
Rodrigo "Pera" Cuadra
Antonio Quinteros
Carlos Tromben
Freddy Stock
Related Stations
Radio Stations by Genre
Twitter