Absolute Radio live
Real music matters.
Now playing:
Playlist
A Kind of Magic
David Bowie & Queen
1618578817
Disco Down
Shed Seven
1618578557
Trash
Suede
1618578327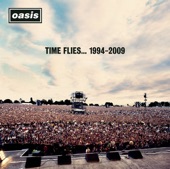 Whatever
オアシス
1618578014
Chasing Cars
Snow Patrol
1618577443
Ghost
Gerry Cinnamon
1618577243
Live and Let Die
Guns N' Roses
1618577053
Let 'Em In
Billy Paul
1618576913
London Calling
The Clash
1618576613
Cocoon
Catfish and the Bottlemen
1618576403
About Absolute Radio
Absolute Radio is one of three independent national radio stations in the United Kingdom. This station changed its name from Virgin Radio to Absolute Radio at 7:45 am on 29 September 2008. When launched Absolute Radio target was people aged 24 to 44 with a focus on album music. Until today it maintains its target and continues to focus on mostly British guitar-based rock.
Absolute Radio is based in London and it broadcasts on medium wave and DAB across the UK and worldwide via satellite, cable and on the Internet. This station is owned and operated by Bauer Media Group and it is patron of The Radio Academy.
Schedule
| Time | Program |
| --- | --- |
| midnight - 4 a.m. | The Night Shift - With Jay Lawrence |
| 4 a.m. - 6 a.m. | Early Breakfast - With Jay Lawrence |
| 6 a.m. - 10 a.m. | The Dave Berry Breakfast Show - With Dave Berry, Emma Jones, Glenn Moore & Matt Dyson |
| 10 a.m. - 1 p.m. | The No Repeat Guarantee - With Leona Graham |
| 1 p.m. - 4 p.m. | The No Repeat Guarantee - With Ben Burrell |
| 4 p.m. - 7 p.m. | Hometime with Bush & Richie - With Andy Bush & Richie Firth |
| 7 p.m. - 10 p.m. | Danielle Perry - With Danielle Perry |
| 10 p.m. - midnight | Pete Donaldson - With Pete Donaldson |
| Time | Program |
| --- | --- |
| midnight - 4 a.m. | The Night Shift - With Chris Martin |
| 4 a.m. - 6 a.m. | Early Breakfast - With Chris Martin |
| 6 a.m. - 10 a.m. | The Dave Berry Breakfast Show - With Dave Berry, Emma Jones, Glenn Moore & Matt Dyson |
| 10 a.m. - 1 p.m. | The No Repeat Guarantee - With Leona Graham |
| 1 p.m. - 4 p.m. | The No Repeat Guarantee - With Ben Burrell |
| 4 p.m. - 7 p.m. | Hometime with Bush & Richie - With Andy Bush & Richie Firth |
| 7 p.m. - 10 p.m. | Danielle Perry - With Danielle Perry |
| 10 p.m. - 1 a.m. | Pete Donaldson - With Pete Donaldson |
| Time | Program |
| --- | --- |
| 1 a.m. - 6 a.m. | Martyn Lee - With Martyn Lee |
| 6 a.m. - 10 a.m. | The Dave Berry Breakfast Show - With Dave Berry, Emma Jones, Glenn Moore & Matt Dyson |
| 10 a.m. - 1 p.m. | The No Repeat Guarantee - With Leona Graham |
| 1 p.m. - 4 p.m. | The No Repeat Guarantee - With Ben Burrell |
| 4 p.m. - 7 p.m. | Hometime with Bush & Richie - With Andy Bush & Richie Firth |
| 7 p.m. - 10 p.m. | Danielle Perry - With Danielle Perry |
| 10 p.m. - 1 a.m. | Pete Donaldson - With Pete Donaldson |
| Time | Program |
| --- | --- |
| 1 a.m. - 4 a.m. | The Night Shift - With Chris Martin |
| 4 a.m. - 6 a.m. | Early Breakfast - With Chris Martin |
| 6 a.m. - 10 a.m. | The Dave Berry Breakfast Show - With Dave Berry, Emma Jones, Glenn Moore & Matt Dyson |
| 10 a.m. - 1 p.m. | The No Repeat Guarantee - With Leona Graham |
| 1 p.m. - 4 p.m. | The No Repeat Guarantee - With Ben Burrell |
| 4 p.m. - 7 p.m. | Hometime with Bush & Richie - With Andy Bush & Richie Firth |
| 7 p.m. - 10 p.m. | Danielle Perry - With Danielle Perry |
| 10 p.m. - 1 a.m. | Pete Donaldson - With Pete Donaldson |
| Time | Program |
| --- | --- |
| 1 a.m. - 4 a.m. | The Night Shift - With Chris Martin |
| 4 a.m. - 6 a.m. | Early Breakfast - With Chris Martin |
| 6 a.m. - 10 a.m. | The Dave Berry Breakfast Show - With Dave Berry, Emma Jones, Glenn Moore & Matt Dyson |
| 10 a.m. - 1 p.m. | The No Repeat Guarantee - With Leona Graham |
| 1 p.m. - 4 p.m. | The No Repeat Guarantee - With Ben Burrell |
| 4 p.m. - 7 p.m. | Hometime with Bush & Richie - With Andy Bush & Richie Firth |
| 7 p.m. - 10 p.m. | Absolute 80s Greatest Hits - With Claire Sturgess |
| 10 p.m. - 4 a.m. | Sarah Champion - With Sarah Champion |
| Time | Program |
| --- | --- |
| 4 a.m. - 8 a.m. | Jay Lawrence - With Jay Lawrence |
| 8 a.m. - 11 a.m. | The Best Of Frank Skinner - With Frank Skinner, Emily Dean & Alun Cochrane |
| 11 a.m. - 2 p.m. | Sarah Champion - With Sarah Champion |
| 2 p.m. - 5 p.m. | Rock 'N' Roll Football - With Matt Forde & Matt Dyson |
| 5 p.m. - 7 p.m. | Andy Bush's Indie Disco - With Andy Bush |
| 7 p.m. - 10 p.m. | Classic Rock Party - With Claire Sturgess |
| 10 p.m. - 4 a.m. | Chris Martin - With Chris Martin |
| Time | Program |
| --- | --- |
| 4 a.m. - 8 a.m. | Jay Lawrence - With Jay Lawrence |
| 8 a.m. - 11 a.m. | The Jason Manford Show - With Jason Manford |
| 11 a.m. - 2 p.m. | Sarah Champion - With Sarah Champion |
| 2 p.m. - 6 p.m. | Pete Donaldson - With Pete Donaldson |
| 6 p.m. - 8 p.m. | Absolute Radio Request Show - With Claire Sturgess |
| 8 p.m. - midnight | The Sunday Night Music Club - With Danielle Perry |
Contacts
Website:&nbspplanetradio.co.uk/absolute-radio
Address:&nbsp1 Golden Square W1F9DJ London, United Kingdom
Telephone:&nbsp0330 123 1215
Email:&nbspradioplayer@bauermedia.co.uk
Related Stations
Podcasts
Radio Stations by Genre
Twitter